The Housing Market is heating up just in time for the peak season!
Written by Mike Bernstein |
Summer is almost here, and homebuying season has officially kicked off. Between families looking to move, college graduates who are moving to new cities, and job seekers relocating for new opportunities, the summer is filled with people looking to make a fresh start. That often starts with buying or renting a home. Many people opted to rent last summer as rising rates, untamed inflation, and an uncertain housing market made it the wrong time to buy. The data this summer is telling a different story. Let's dig into the numbers because they say that now may be the time to buy.
Home Prices
It's no secret that home prices have gone down year-over-year. In fact, in Austin-Round Rock MSA home prices are down 15% year-over-year as of April. BUT, home prices have INCREASED by 7% since February 2023, which may have been the bottom of the market. Austin Board of Realtors (ABOR) releases monthly reports offering the most complete, accurate housing market data on the Austin-Round Rock Metropolitan Statistical Area (MSA). Below is the April, March, and February data showing a steady increase in home prices. With summer here, buyers will be more willing to pay the list price (or above the list price) to get the home they want before their self-imposed deadline. We anticipate that prices will remain stable or increase from here.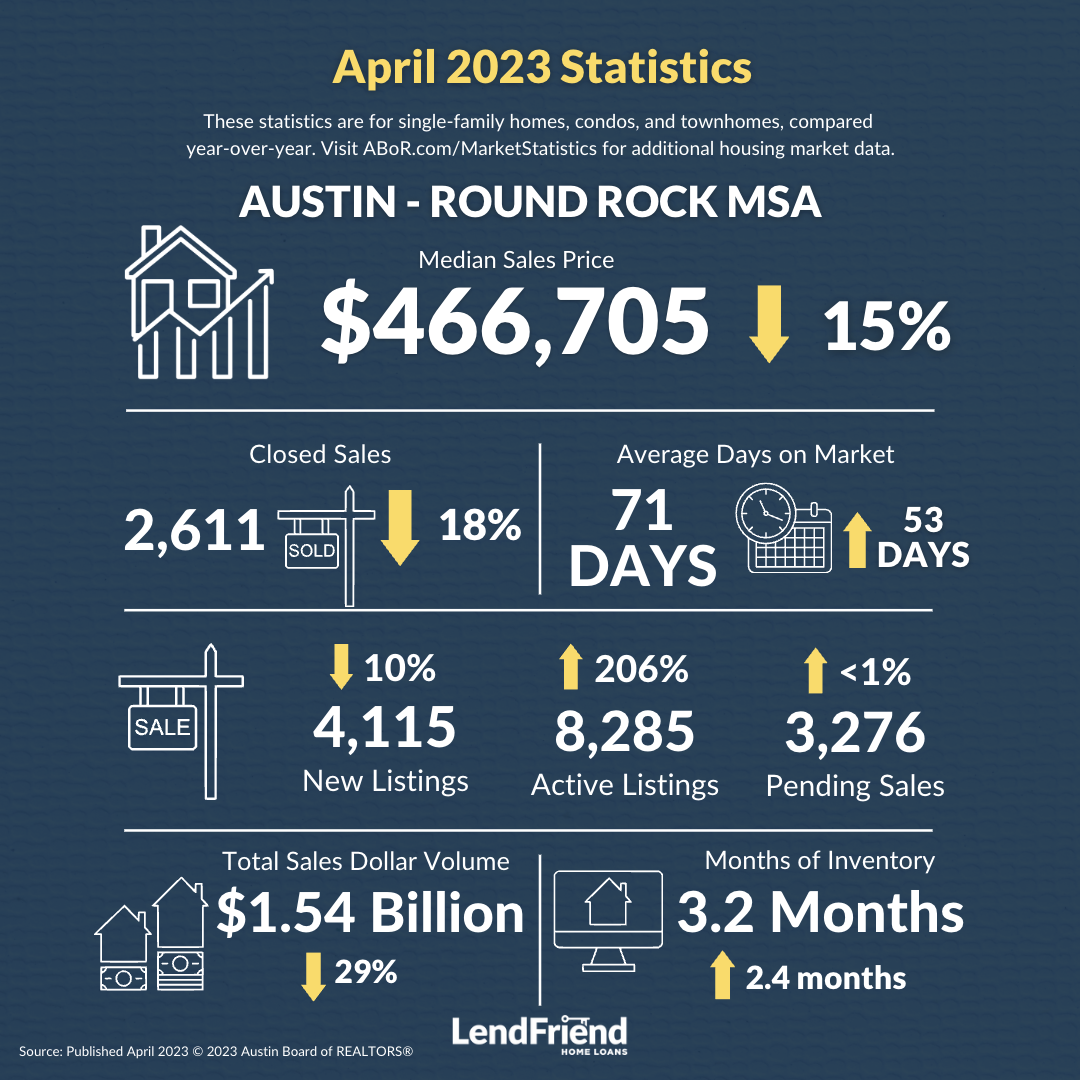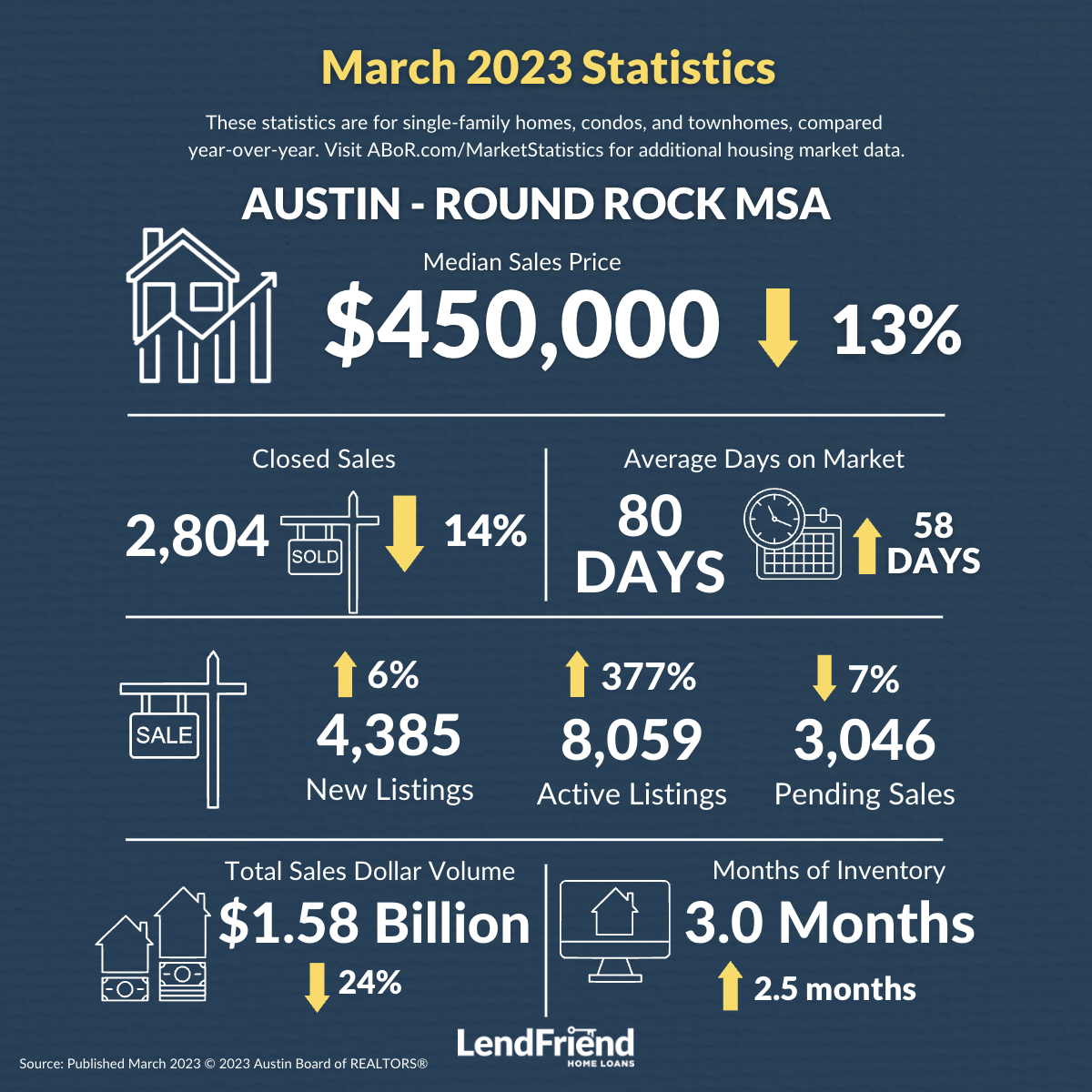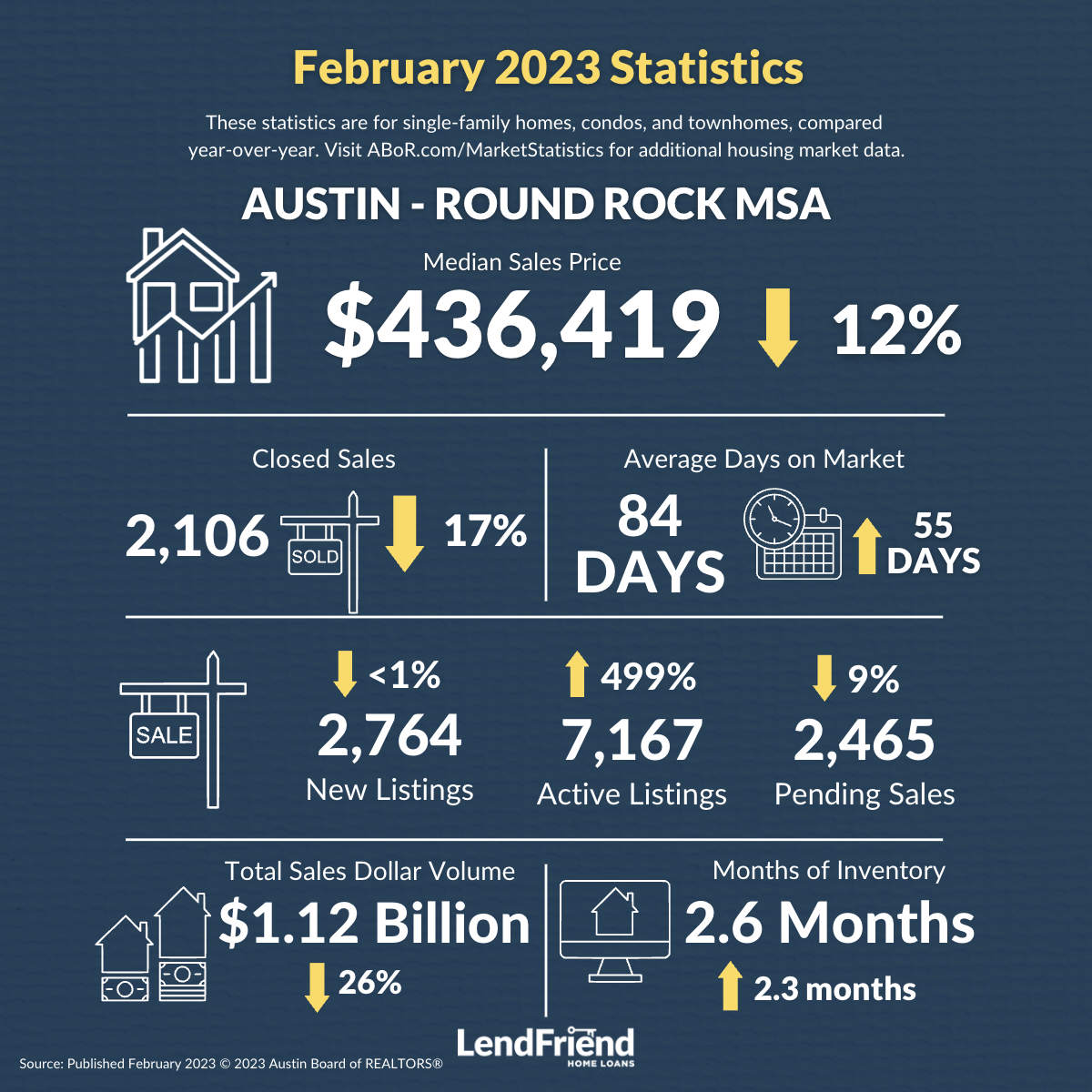 Active Listings, Average Days on Market, and Pending Sales
During the pandemic housing boom, inventory was extremely tight, but the turmoil in 2022 caused listings to skyrocket and the average days on the market to balloon. You can see from the above figures that in February, the average days for a home on the market was 84 days! That's enough time to go through several price cuts before a listing finds its buyer. In April, the average days on the market were 71 days, and while that still seems high, it was nearly 15% lower than the average days on the market just two months ago. That number looks even more impressive, considering the total number of active listings has increased by 15% since February. So, while more homes are coming on the market, they are selling faster, which means prices will remain stable if not increase.
It's also worth noting that pending home sales, which in February were down 9% year-over-year, are now even with their year-over-year numbers and are in fact up 33% since February! Clearly, a significant number of people are deciding to buy again, which should make those individuals on the sidelines looking for a sign think twice about staying on the sideline!
Interest Rates and Inflation
If you follow LendFriend on Instagram, you've received plenty of updates on the current state of interest rates. The Fed has relentlessly fought against inflation, utilizing its number 1 weapon (raising interest rates). For the first time in over a year, the Fed signaled in their last meeting that they might be pausing future rate hikes due to the recent news in the banking sector with First Republic, Silicon Valley Bank, and Signature Bank and because inflation may finally be getting under control. This signal has been welcome news for the housing market. Buyers who were hesitant about interest rates going even higher are breathing a sigh of relief. In fact, interest rates are currently well below the highs we saw towards the end of 2022, and every analyst expects interest rates to either remain flat or decrease during the second half of 2023.
Putting it all together
In summary, home prices have fallen significantly over the last year but are expected to remain stable or increase over the next several months, which means buyers looking for a deal may want to buy at a discount today before that discount is gone. Inventory has grown significantly, meaning buyers have more options than they've had in years to find their perfect home. Interest rates have stabilized, meaning there's fear in the market, and less fear means more buyers who are shopping confidently, as seen by the great pending home sales numbers just reported by ABOR.
Overall, now is a great time to buy if you are in the market for a new home. Of course, no one can predict the future, but based on the last 90 days of data and the recent announcement by the Fed, the trend is showing a positive picture for the housing market. If you have any questions on how to take advantage of today's market or want to be put in touch with an excellent realtor to help you get a great home at a great value, give us a call today at 512.881.5099 . if you need any help getting pre-approved so you can capitalize on this great time to buy, apply now and one of our loan officers will be in touch as soon as we receive the application.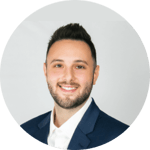 About the Author:
Mike Bernstein
Mike and his team comprised of mortgage professionals who have decades of combined experience and have closed hundreds of mortgage loans across multiple states are passionately committed to this country's service members.