Is the housing market going to crash?
Written by Mike Bernstein |
The U.S. housing market has been defying all expectations as property prices stubbornly rise despite mortgage rates hitting 23-year highs! Recent data from the S&P CoreLogic Case-Shiller home price index released on September 26, 2023 is jaw-dropping: 19 out of 20 major markets in the U.S. saw property values climb in July. Even crazier, over half of U.S. metropolitan areas experienced rising home prices in the second quarter of 2023, as reported by the National Association of Realtors (NAR). So, why have these prices continued to rise and will home prices fall off a cliff in the face of high interest rates?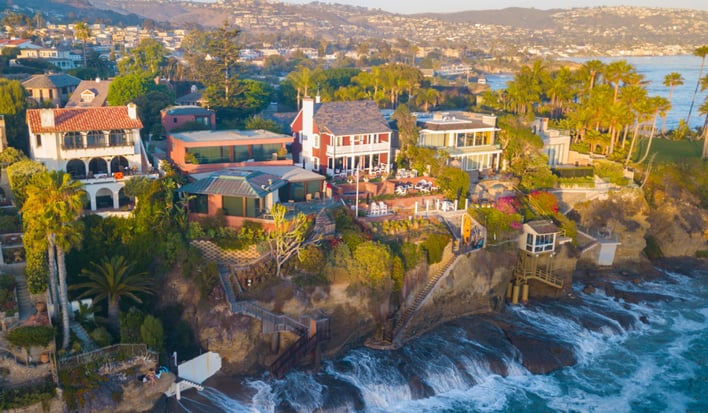 Tight Inventory
The unexpected performance in home prices has shattered predictions of a housing market downturn. Lawrence Yun, NAR's chief economist, revealed that existing home prices are approaching record highs. In August 2023, the average home price reached $407,100, just below the all-time peak of $413,800.
The driving force behind the rising home prices, even while mortgage rates have soared past the 7% mark, is the alarming scarcity of available homes to meet the relentless demand, with NAR's data pointing to a meager 3.3-month supply in August.
But, the question remains: How long can the lack of inventory protect home prices from declining?
Economists say that the lack of inventory will carry home prices until interest rates fall. However, interest rates have continued to rise dramatically, reaching new 2023 highs just yesterday, due to factors like the U.S. budget deficit and a robust job market with a surge in job openings in August. The Federal Reserve's determination to raise rates to manage employment and inflation further fuels these concerns. The longer rates remain above 8%, the stronger the negotiating power buyers may gain.
Many sellers are finding themselves at a crossroads. Home inventory is low, but the pool of prospective buyers is shrinking as interest rates rise. Sellers are becoming more willing to make concessions and engage in price negotiations to assist buyers grappling with the weight of higher rates. Sellers are very aware that affordability is a top concern, and this newfound dynamic has become an integral part of real estate transactions, adding a layer of complexity to the market's ever-shifting landscape.
Even so, experts maintain that any market correction is unlikely to mirror the 2008 Great Recession's catastrophic price drops. Several factors contribute to this more optimistic outlook, including existing homeowners' strong financial positions, with excellent credit, substantial home equity, and fixed-rate mortgages below 5%.
Builders have also learned from the past housing crisis, proceeding cautiously with construction, resulting in a persistent shortage of available homes. This reduces the risk of overbuilding and a sharp price decline in the new construction market.
The current housing market slowdown differs significantly from previous downturns, with high prices leading to fewer home sales and reduced inventory. Homeowners with low mortgage rates and a heavy cushion of equity are hesitant to sell with rates above 7%, making any potential correction less severe.
Economists outline 5 key reasons why a housing market crash remains unlikely:
Limited Inventory: In August, the National Association of Realtors reported a scant 3.3-month supply of homes for sale, eliminating the possibility of an immediate price crash.
Cautious Builders: Builders, having learned from past mistakes, have not overbuilt, reducing the risk of oversupply.
Demographic Trends: Various demographic groups, such as those seeking larger homes during the pandemic, millennials entering prime home-buying years, and a growing Hispanic population, continue to drive demand for housing.
Stricter Lending Standards since 2008: Many lessons were learned in 2008 and one of the most important was putting in place tougher lending standards, including the requirement for high credit scores. Loose lending standards from the mid-2000s are no longer prevalent.
Fewer Foreclosures: Unlike the years following the last housing crash, foreclosures are not flooding the market, and most homeowners have substantial equity in their homes.
In conclusion, while the U.S. housing market faces challenges like rising prices and mortgage rates, experts don't expect a housing market crash Factors such as low inventory, careful building practices, strong demand, stringent lending rules, and limited foreclosure activity suggest that the current housing boom may experience a soft landing. That's not to say that home prices won't experience a healthy seasonal correction as as the ever-changing dynamics of seller concessions and price negotiations amid fluctuating interest rates during the slow season of home sales continue to add complexity and uncertainty to the market.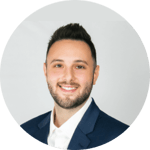 About the Author:
Mike Bernstein
Mike and his team comprised of mortgage professionals who have decades of combined experience and have closed hundreds of mortgage loans across multiple states are passionately committed to this country's service members.