9 Low-Cost Renovations To Dramatically Increase Your Home's Value
Written by Mike Bernstein |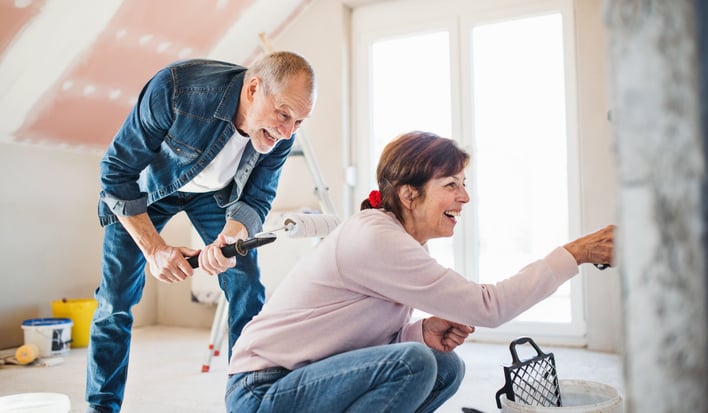 Everyone wants the value of their home to go up! While your home value may increase in part due to the area it's located in, homeowners can take an active role in increasing the home's value by renovating it to appeal to a wide audience of buyers. The good news is that homeowners don't need to be the next Chip and Joanna Gaines to make their home renovation a success. By sticking to these 9 easy, low-cost renovations, homeowners can dramatically increase their home value without breaking the bank!
1. Get out the paint cans.
A new coat of paint can completely transform the look and feel of a room or space, making it look more modern, stylish, or simply more visually appealing, making your home feel more welcoming and comfortable and be a big selling point for potential buyers. Depending on the paint type and the space size the homeowner wants to paint, giving a few rooms (or even the whole house) an updated look can be relatively affordable. To get the best return on investment, you choose a neutral color scheme to appeal to a broader audience.
2. Upgrade your light fixtures
Your lighting fixtures can dictate a lot of the style you are trying to create in your home, from sleek and modern to classic and traditional. By choosing fixtures that complement the style of your home, you can create a cohesive look and feel throughout your space. Upgrading your lighting fixtures can also improve the functionality of your area. For example, adding task lighting to a kitchen or workspace can make it easier to complete tasks, while adding dimmer switches to a bedroom or living room can help create a relaxing atmosphere.
3. Boost your curb appeal
First impressions matter. Several ways to spruce up your home's exterior include adding a new front door, installing new house numbers and front door or garage door lighting, and planting colorful flowers. You can even paint the exterior of the home. Not only will you be able to help your house stand apart from neighbors, but potential buyers will be more excited at the start of the tour, which leads to a better overall experience.
4. Give your kitchen a facelift
The kitchen is one of the essential rooms in the home, especially today when the open kitchen concept has become extremely popular. Upgrade your kitchen by updating your cabinet doors with a fresh coat of paint or new wood stain, adding a trendy backsplash, and updating the hardware. These are easy ways to give your kitchen a fresh, clean, and universally appealing look while avoiding expensive renovations (appliances and countertops).
5. Update your hardware
We've all seen the black metal hardware that has become so trendy with new construction homes. While black metal may not be your style, updating the hardware in your home, such as doorknobs, handles, and faucets can make a tremendous difference in the look and feel of your home. Whichever style you choose, keep your hardware consistent and ensure that it looks great and functions just as well!
6. Update or replace that flooring
Old or damaged flooring can detract from the look and functionality of a room, and we all know carpeting is a big red flag for prospective buyers. While some flooring materials can be expensive, many options are relatively affordable and provide the same design benefits. For example, laminate and vinyl flooring are often less costly than hardwood or tile but offer durability and various design options. If you are lucky enough to have wood flooring that just needs a little TLC, consider updating it rather than replacing it.
7. Create more storage
Adding shelves or hooks to a room or installing a closet organizer system can do wonders for your home's appeal. It's easy to find storage options that fit your budget and style preferences while working with the existing layout of your space. Additional storage will improve the functionality of an area by providing designated places for items and reducing clutter, making your home feel more spacious and welcoming.
8. Beautify those bathrooms
Bathrooms can be just as important as kitchens in some respects. The least expensive renovations to a bathroom include replacing the toilet seat, adding a new shower curtain or shower head, and upgrading the fixtures. If you want to go the extra mile while still performing low-cost renovations, consider installing a new vanity and updating the mirror.
9. Make those windows sparkle
We've all seen the listings with no window treatments or dark, depressing drapes blocking all the natural light in the space. Replacing outdated window treatments with modern ones can give your home a fresh look and feel. Consider installing blinds or shutters for a timeless look.
These renovations are proven to provide a substantial increase in the value of the home. If you aren't looking to sell your home in the near term, increasing the value of your home with small renovations can be a huge benefit when refinancing, not just selling. These renovations will also allow you to make the home your own without financially stressing you. If you are looking to perform a refinance after completing the renovation, don't hesitate to contact us at 512.881.5099 or apply now. One of our loan officers will contact you once we receive the application. LendFriend would happily help you leverage your recent renovations to refinance your existing home loan.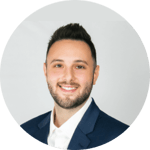 About the Author:
Mike Bernstein
Mike and his team comprised of mortgage professionals who have decades of combined experience and have closed hundreds of mortgage loans across multiple states are passionately committed to this country's service members.