5 Easy Ways to Get The Most Out Of Your Home Inspection
Written by Mike Bernstein |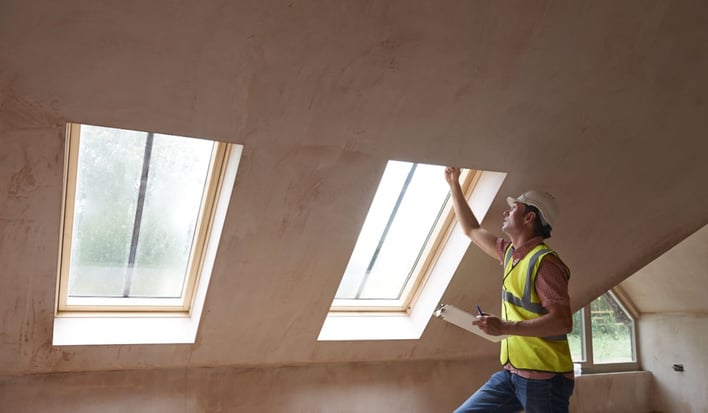 So your purchase contract has been signed, and your option period has started. You only have a few days to decide whether you want to terminate the contract for ANY reason without risking their earnest money. The first (and most important) step in making that decision is to get a home inspection. A home inspection can give you a definitive answer on whether or not this home is a money pit and you should terminate immediately, just needs some minor repairs, or is in great shape.
Regardless of the home you are buying, you always want to make sure to follow these easy guidelines to get the most out of your home inspection and get a complete picture of the home you're under contract to purchase.
1. Find the right home inspector!
Your home inspector is an incredibly valuable member of your homebuying team. They are intimately familiar with all the local codes, building ordinances and city restrictions. They've typically been in the business for a long time and have inspected thousands of homes in your area. To find the right inspector, it's best not to hit the internet. Your realtor can typically recommend a few inspectors that they've worked with on a regular basis. Ask your realtor to assist in selecting and ordering the inspection to make sure it's done properly. A realtor-referred inspector is typically able to accommodate rushes or even minor additional requests since they value the relationship with the realtor and want to make sure the client is taken care of.‍
2. Make a list of questions to ask the inspector.
During your tours of the home, you may have noticed some items that looked out of place, maybe a crack in the wall, a ping from the air conditioner, or signs of some mold. While your inspector is trained and experienced to reveal every defect in the house, it's also your investment on the line, and you deserve peace of mind. If there's any questions you want to ask, make sure to ask and make the most of your inspection. You can either ask the inspector ahead of time, or make mention of it during the inspection.
3. Attend the inspection
Inspection reports can be hundreds of pages long and buyers can gloss over key defects found in the inspection report without realizing their importance. To get the most out of your inspection, it's best to go to the house while the inspector is there. Your inspector will be able to provide you with a quick tour to show you the significant issues found with the home and why they are significant. It will give you an opportunity to get better acquainted with your new home and provide valuable insight if you do need to renegotiate your contract!
4. Take notes
By attending the inspection, you'll be able to hear the feedback straight from the horse's mouth. As mentioned in point 3, the inspector will write a very lengthy report and the advice in the report may be slightly different from the advice given on the day of the inspection. Writing notes (or even taking pictures) will help make sure that nothing is missed.
5. Follow up, as necessary
Your inspector is a generalist (similar to the doctor who performs your annual physical). If your inspector encounters issues that requires a specialty inspection, such as a roof, foundation or electrical issue, follow up for their specialty inspector referrals. The option period is ticking away. If you are still interested in the house, then getting those extra inspections, for just a few hundred dollars more, to discover any other issues will be well worth it.
In Conclusion
After the inspection is complete and you are armed with both the inspector's advice and the official report, you'll be ready to make a decision on whether you want to move forward with purchasing the home. Make sure to discuss your options with your realtor, and maybe even your lender, before making any final decisions. While major roof and foundation issues can be too big of a headache to move forward with a purchase, minor issues can be handled with a seller credit, reduction in purchase price or guarantee from the seller that the issue will be repaired before closing. Inspection reports aren't just about finding problems with the house. Home Inspections are also about enabling the buyer to move forward with the purchase with confidence.
If LendFriend can get started with your home purchase process or answer any questions you have, give us a call at 512.881.5099.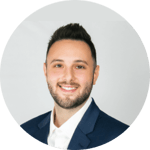 About the Author:
Mike Bernstein
Mike and his team comprised of mortgage professionals who have decades of combined experience and have closed hundreds of mortgage loans across multiple states are passionately committed to this country's service members.